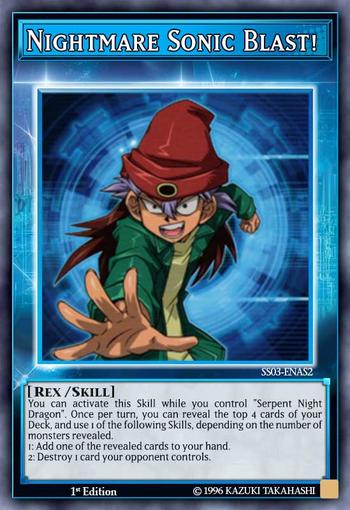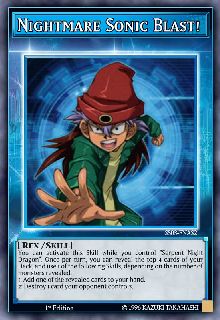 Name
Nightmare Sonic Blast!
Card Type
Skill Card
Passcode
43
300203002

Status (TCG)
Unlimited
You can activate this Skill while you control "Serpent Night Dragon". Once per turn, you can reveal the top 4 cards of your Deck, and use 1 of the following Skills, depending on the number of monsters revealed.
1: Add one of the revealed cards to your hand.
2: Destroy 1 card your opponent controls.
3+: Apply both effects.
Then, place the rest of the revealed cards on top of your Deck in any order.
Expansions