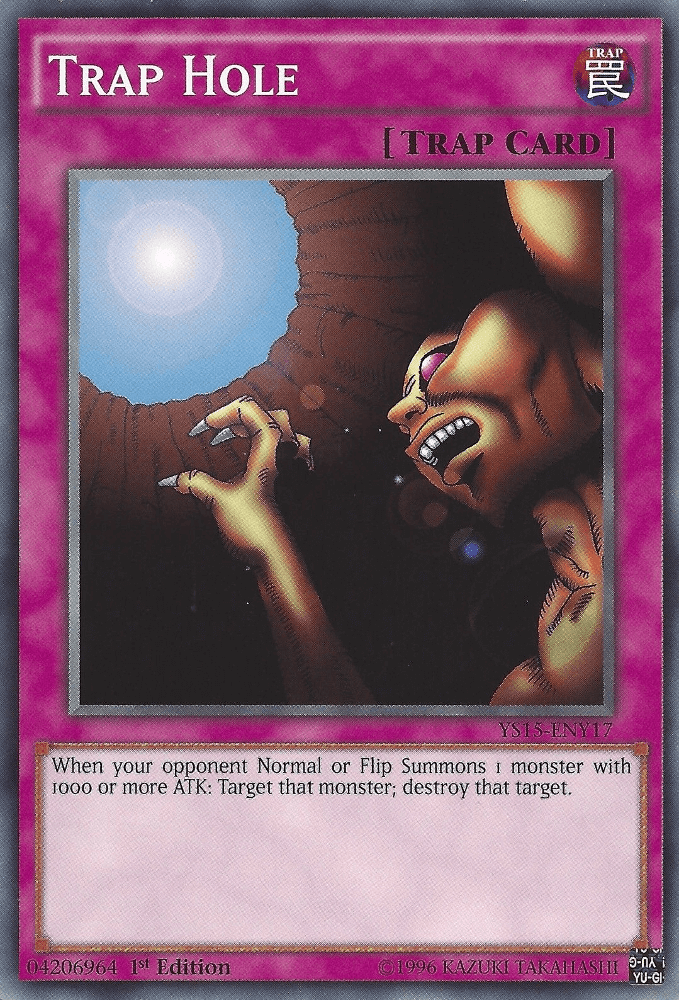 Normal Trap Card
Normal Trap Cards are Spell Speed 2 and can be used in response to the Effects of every Card that is classified as Spell Speed 1, such as Effect Monsters, Spell Cards, or Spell Speed 2, which include Quick Effects, most other Trap Cards, and Quick-Play Spell Cards.

Set them first
Trap Cards have to be Set face-down and cannot be activated the same turn. You can activate Trap Cards during every Phase of every turn (starting from the opponent's Draw Phase). Some Trap Cards, like "Delta Crow - Anti Reverse," have conditions in which they can be activated the turn they are set, or even directly from the hand. In addition, the Effects of other cards, such as "Makyura the Destructor", can also enable you to activate Trap Cards the turn they are set, or directly from the hand.

Equip Cards
Some Normal Trap Cards, like "Blast with Chain" become Equip Cards after activation; in this case, they remain on the field after activation.