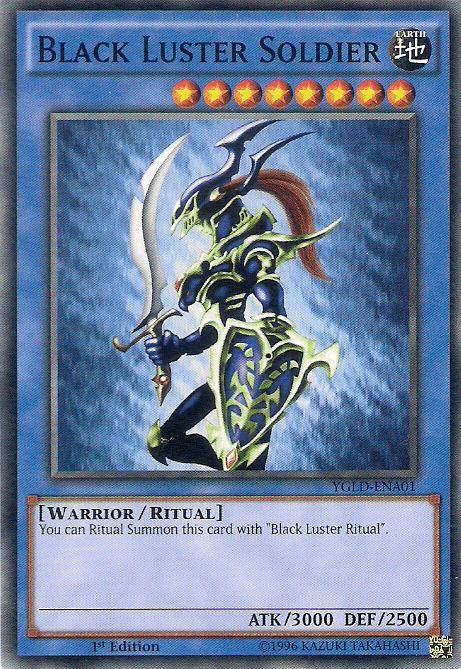 Ritual Monster
Ritual Monsters are a type of Monster Card. These are blue Cards that are placed in the Main Deck.

Special Summon-only
Ritual Monsters are Special Summon-only Monsters. This means that you cannot Normal Summon or Tribute Summon them from your hand and you cannot Special Summon them from the Graveyard or while they are banished unless they were first Ritual Summoned.

Ritual Summoning
In order to Ritual Summon a Ritual Monster you need a Ritual Spell Card. In some ways, Level 5 or higher Ritual Monsters are easier to Summon than Normal or Effect Monsters of the same Level, since their Tributes do not need to be on the Field. However, they do require a number of specific Cards to be in the hand at once, which can be quite difficult to achieve. Some Ritual Spell Cards, such as "Advanced Ritual Art", can compensate this by using Monsters from the Main Deck instead of using Monsters from your hand and/or side of the field. Cards such as "Preparation of Rites" and "Manju of the Ten Thousand Hands" help you assemble the necessary components for a Ritual Summon, while Cards such as "Ascending Soul" and "Ritual Buster" help reduce the cost of Ritual Summoning.